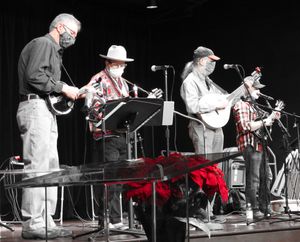 About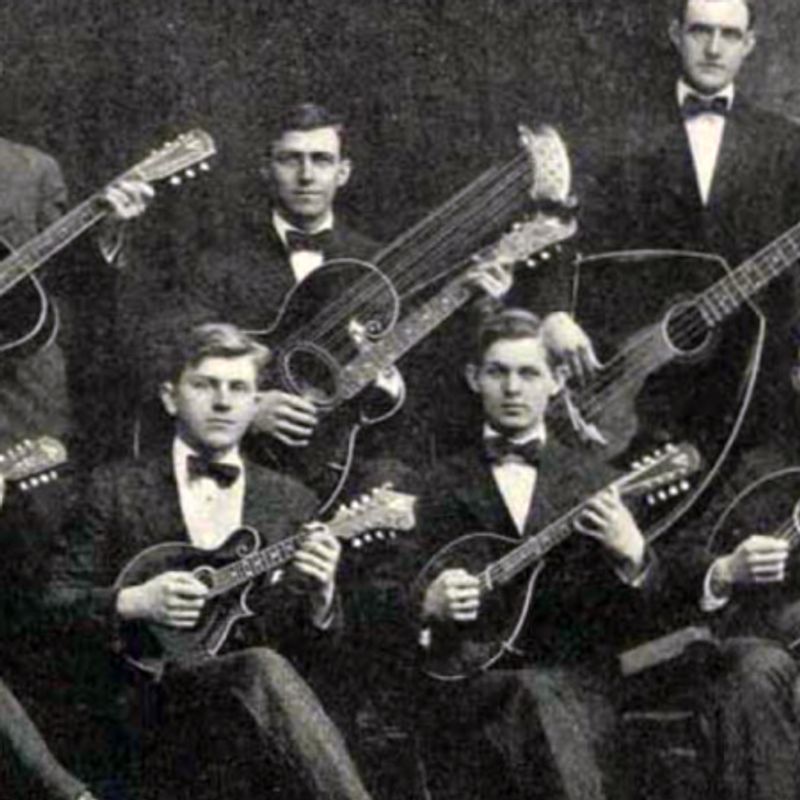 ​SPECIAL NEWS: The Harrisburg Mandolin Ensemble is putting the finishing touches on a special mini-recording that will be available for streaming.  We managed to complete four tracks despite these pandemic times, thanks to the engineering wizardry and perseverance of Kevin Neidig.  Watch this space and our Facebook page for its release in the near future.  Meanwhile, Kevin has created a video for one of the tracks, an instrumental called "Moonflowers." We hope to have it up here shortly.
    The Harrisburg Mandolin Ensemble came to life in the summer of 2011.  Harrisburg mandolinists Tom Cook and Wade Yankey crossed paths at a performance and found a common love for playing eclectic acoustic tunes on mandolin family instruments. Their idea was to explore the tonal range from the mandolin to the mando bass, and to explore new and eclectic material from Bach to bluegrass, jazz and roots music.
        Inspired by the early 20th century tradition of the community mandolin orchestra, Tom and Wade quickly discovered that Harrisburg contained several other like-minded mandolin players with wide-ranging musical tastes.   As friendships were formed and common musical ground was charted, the group evolved into a quintet.  With four players, the HME has found more flexibility than the much larger mandolin orchestras usually had, yet has a deeper and richer sound than a mandolin string quartet.
        The Harrisburg Mandolin Ensemble consists of:
--Greg Rohrer on mandolin
--Kevin Neidig on mandolin and octave mandolin and vocals
--Tom Cook on mandola and vocals
--Henry Koretzky on mandocello and mandolin and vocals
        The band's repertoire has grown to include original tunes and arrangements from both HME members and local musical colleagues, and a wide array of tunes and songs drawing from jazz, swing, bluegrass, old-time, folk, and world music.  With Tom, Kevin and Henry contributing vocals, and composers from Bill Monroe to Dave Brubeck to Bach represented in the HME's growing catalog, this is a group that's poised to make a major impact on the world of mando-music.